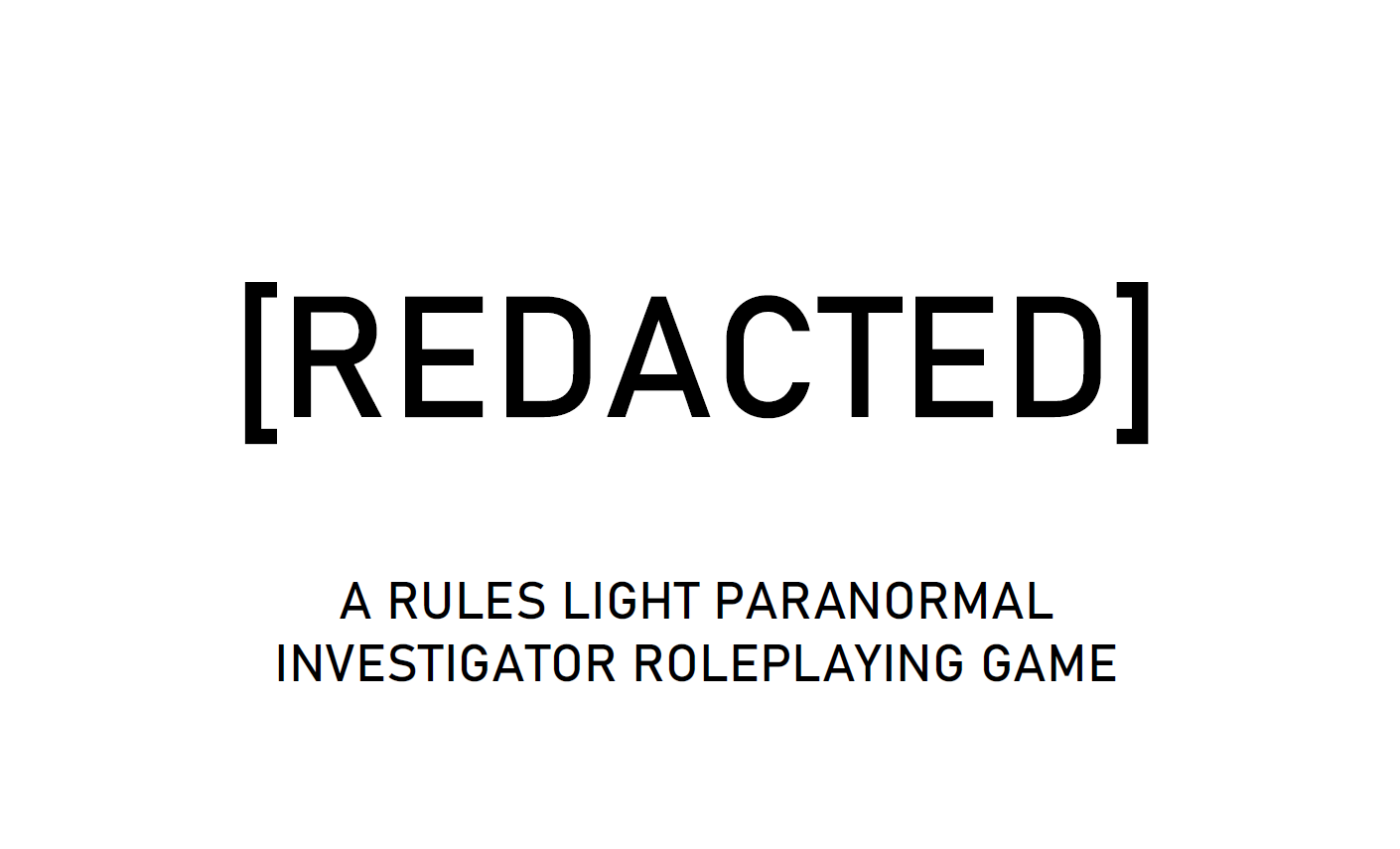 [REDACTED] - A Simple TTRPG
[REDACTED] is a mini, rules light table top roleplaying game I scribbled out over a weekend. Take the role of an Agent from the clandestine Organization and solve paranormal mysterious such as locating a teleporting dog, exorcise ghosts, or solving a murder without a victim.
All you need is pen & paper and a d20.
It includes a PDF with four pages of character creation & rules, three pages of lore, and one page of advice for setting up a session. As well as a PDF of the simplistic Character Sheet.
This page will be updated with cases to be used; I am already working on the first one: The Hoffmann Case
Download
Click download now to get access to the following files:
REDACTED_DRAFT_v0.002.pdf
237 kB
REDACTED_CHARACTERSHEET-v1(outdated).pdf
496 kB